Alternative fuel concepts in aviation - A new opportunity for companies
Concepts for sustainable fuels are a great opportunity for companies in the aviation industry.
Topics of sustainability are becoming an important driver in aviation. The issue is clearly gaining in importance in the media.
The latest report shows that in the past year, sustainability has also become significantly more important in public discourse and media coverage within the aviation industry. On social media and the leading news media, interest in the debates on alternative drive systems and new types of fuel for aircraft is increasing. The topic is also seeing an enormous increase in engagement and thus poses for companies in the aviation industry a window of opportunity to position themselves as thought leaders on the relevant topics of their target groups.
---
What you will find in the current UNICEPTA insight report

With AI-driven technology and human ingenuity, UNICEPTA analyzed more than 2,000,000 articles and posts on alternative fuel concepts in aviation in German and English language. This research provides you with an in-depth look into:

Key drivers of publications in the context of alternative fuel concepts for aviation
Which companies are driving the public debate and manage to position themselves as thought leaders
The most visible companies

The analysis of public debates with their underlying dynamics and the relevant actors provides you with valuable insights for your communication strategy. Use our insights for your planning now and download the latest report from UNICEPTA.
---
Download this report now and explore all insights. Please fill out the form to receive your free download by return email. Fields marked with an * are required.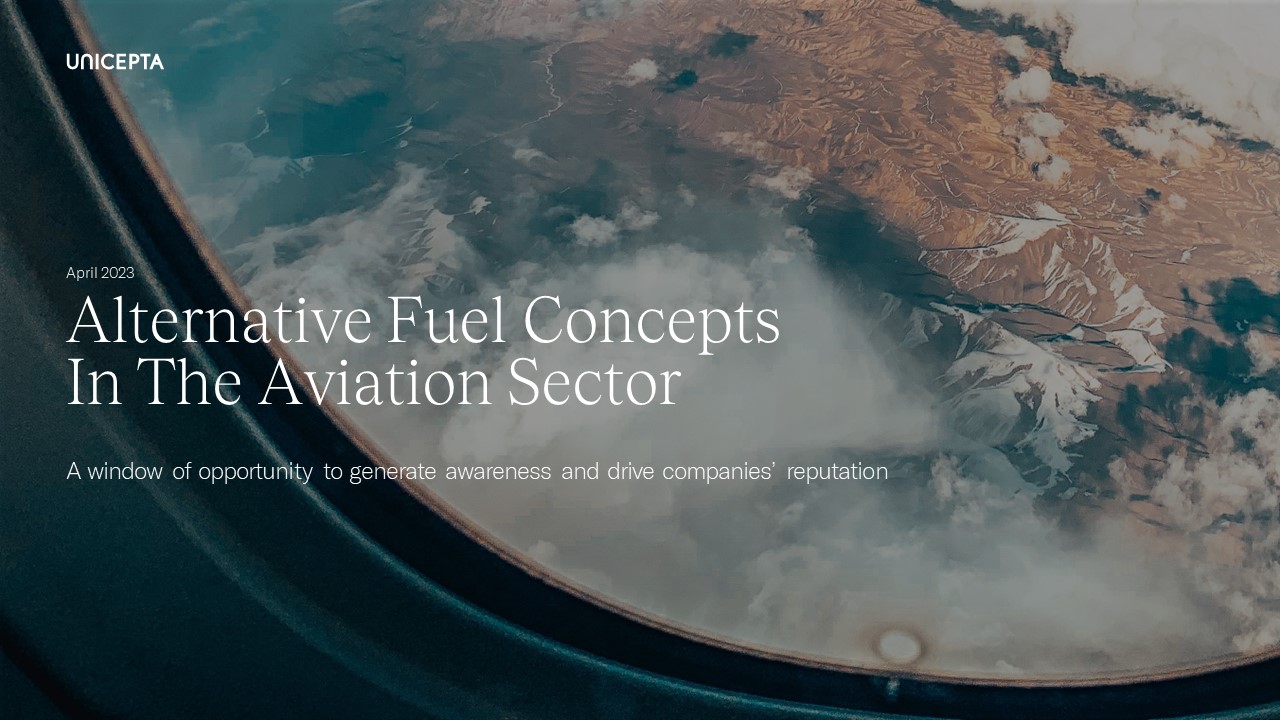 ---
We would be happy to discuss our findings with you. Get in touch with us! You can contact us directly, or use our contact form. We will reply to you as soon as possible.